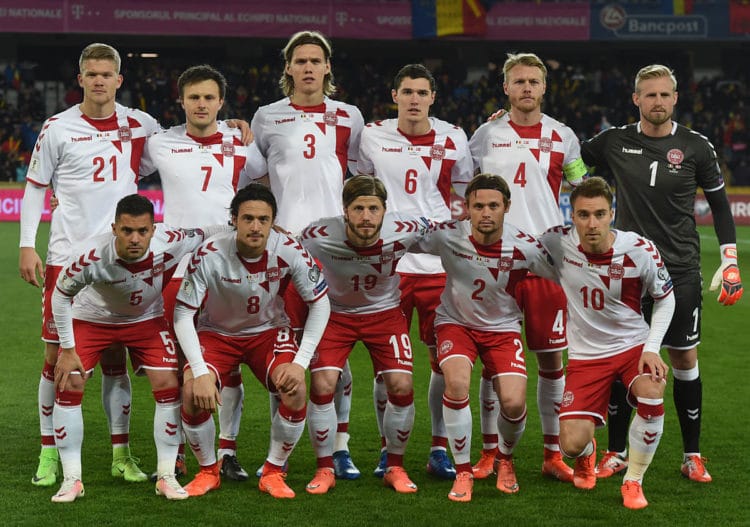 Dear fellow Germans
and especially:
Dear German patriots

I just wanted to let You know, that I am going to support Denmark instead of Germany in the coming Football World Cup in Russia und You should do the same if you are true German patriots.


The reasons for my change of heart are pretty obvious:

Among the Danish Footballers nobody so far has called the undemocratic and autocratic Turkish president Erdogan 'my president' as German international Gündogan has done and so far no Danish footballer of the national team has been reciting verses of the Koran while the Danish national anthem is played, an activity the German international
Özil has practised in the past while his comrades were singing his, their and our national Anthem



So Forward Denmark !!!
Denmark instead of Germany !!

Danish dynamite instead of German subservience !!
P.S.:
Furthermore I would be very interested, which verses of the Koran Mesut Özil is actually reciting.
Death to all non-believers? (sure 2, verse 191)
or
Homosexuals are all criminals?

(sure 26, verse 165–166)
Beat Your wives whenever they are disobedient? (sure 4, verse 35)
or in fact
Kill all, who have lost the right faith? (sure 4, verse 90)


So, my dear fellow country man and brother Mesut Özil, which verses of the Koran are You actually reciting while your comrades and fellow national team players are singing the German national anthem? Please enlighten me as soon as possible.


Thank You very much.

And still all the best to Denmark and its national football team !!
With patriotic greetings. Carsten Schulz,

football lover, passionate blogger and non-compromising
punk-journalist from Hannover in Germany
And please donate a small amount, so that I can k

e

e

p
up
my

truely
independent
and
investigative

journalism
:
IBAN: GB49 HLFX 1104 1501 336306
And by the way Joachim Löw, Mesut Özil und Ilkay Gündogan have the same Turkish (!!) Manager,
Harun Arslan:
http://www.pi-news.net/2018/05/loew-und-die-doener-connection/